Earlier this week, North Korea announced that they had successfully detonated a hydrogen bomb that could potentially be used in a long-distance nuclear missile attack. In light of the regime's recent string of nuclear testing, leaders of many countries all over the globe are looking for the best way to peacefully prevent a nuclear-armed North Korea from becoming a large-scale international threat. One of the most prominent leaders to speak on the matter this past week is German Chancellor Angela Merkel.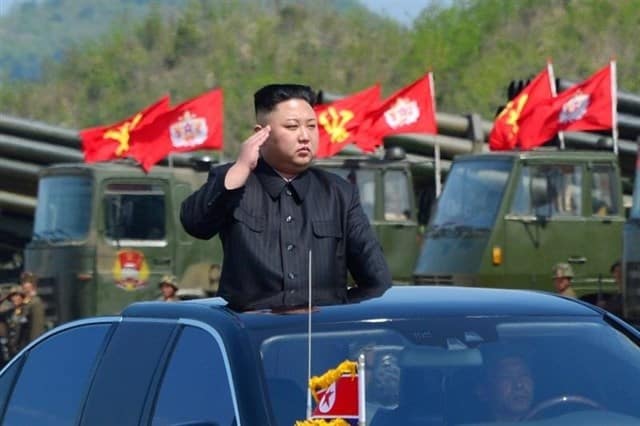 Merkel confirmed that she would be completely on-board with diplomatic talks aimed at stopping the escalation of nuclear weapons capabilities in Pyongyang. In her statement, she referred back to the negotiations that were made for a similar purpose in Iran. This deal required Iran's regime to submit to inspections and to put an end to their nuclear weapons program, in exchange for certain sanctions against the country by other major nations being rolled back. Merkel says that a similar arrangement might be a possible solution for the North Korea nuclear problem.
Talks with other critical countries regarding North Korea's nuclear missiles
The German Chancellor has spoken with several other key countries about finding a peaceful solution to this conflict before it gets out of hand. The United States, for instance, is petitioning a vote at the United Nations to impose even stricter sanctions on the North Korean regime. This comes in light of recent threats made against Guam, a US territory and strategic military base in the Pacific.
British Defense Secretary Michael Fallon has also weighed in on the potentially catastrophic implications that a nuclear-armed North Korea would entail. He has pointed out that, while the country does not yet have a missile capable of reaching the UK, "London is closer to North Korea and its missiles than Los Angeles." He has expressed concern that approaching this problem in the wrong way could lead to a "miscalculation" that would result in North Korea taking military action.
The general consensus, for now, seems to be that the United Nations must work to enforce the sanctions that already exist against North Korea, possibly implement new ones from the EU, and keep China on board as an important regional ally.